The Road To An International Title

Phases Of Competition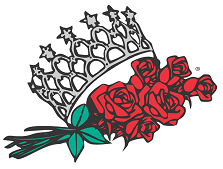 Pennsylvania International prides itself on attracting contestants that are the proverbial "total package". Overwhelmingly an interview/platform based system, Pennsylvania International titleholders still present a poised, confident physical appearance while comfortably filling the role of a pageant spokesperson as well as an ambassador of their platform or cause.

The International system gives contestants a public voice to promote their community service and platform work. Private interview with our judges is the first phase of your road to an International title. On Saturday morning of pageant weekend, you will interview indivdually with each of 5 judges for 5 minutes each. Judges will receive your pageant application and your platform information well in advance of your interview in order to be properly prepared and spend quality time further getting to know you. The other piece of our interview process is our Onstage Interview that occurs during the pageant itself on Saturday evening.

Our Fun Fashion competition gives our contestants a chance to "strut their stuff" on stage in an outfit of their choice. Described as dancing with the stars meets the red carpet, this competition really rocks our pageant stage. Upbeat music and the opportunity to really show your personality and stage presence, make this one of the favorite parts of the evening for both contestants and our audience.

The Evening Gown phase of the competition is the evening's most elegant. Dressed in a floor length gown of her choice, our contestants will walk a pattern for our judges that will demonstrate their poise and beauty. Mrs. contestants will be escorted by their husbands.

The International Pageant was the first of the major systems to remove swimsuits and high heels from their pageant. During the aerobic wear competition, contestants will show our judges panel their dedication to a healty lifestyle. Everyone competes in the same workout attire, giving our judges an even playing field from which to judge

.